God Is Wearing Black
$

15.00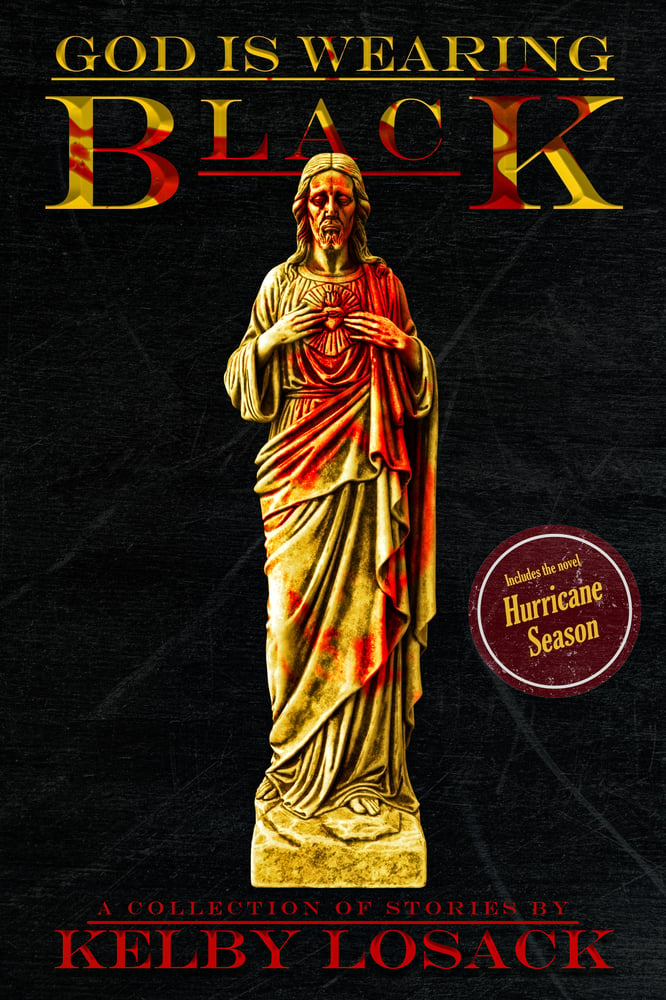 ORDERS ARE CURRENTLY BEING PRINTED. SIGNED COPIES PURCHASED HERE WILL SHIP OUT SOON.
Release date: 11.27.23
Broken River Books
A hallucinatory oral history of a dead viral rapper. A lovers' stroll through the apocalypse. A trailer trash ghost story in the middle of a hurricane. Werewolves meet sharks and face tattoos become currency around the corner from where vengeful cartel members are reincarnated as feral dogs. GOD IS WEARING BLACK is a schizophrenic stroll through the gutter, a genre-bending collection of hoodrat noir penned by the author of MERCY and LETTING OUT THE DEVILS.
TOC:
1. Chicken and Waffles
2. Daddy's In a Snuff Film
3. God Is Wearing Black
4. Trap House Buddha: The Oral Biography of Tony Takeguchi
5. The Adventures of Naked Man
6. Perro
7. Cambion
8. The Snowy Graves of Camp Bragg
9. The Future
10. Jellyfish In Geometry
11. Flesh and Blood
12. Gas Tank
13. Hurricane Season
14. Eden's Bastards
Orders will include paperback and eBook copies of the book.